Tianyu Fire Extinguisher manufacturers to teach you how to correctly use all kinds of fire equipment

In the construction area, personnel day area, warehouse and other important parts, according to the fire safety requirements, set up the necessary rescue devices and equipment. If necessary, it is necessary to equip rescue blanket, rescue sand, pool, fire ditch and so on, so as to improve the ability of self-defense and self-help and prevent from burning.

Strict handling of fire source, heat source and electrical circuit. As for some fire sources existing in construction sites, special personnel should be assigned to take charge of them and supervise them on site, so as to put out the fire; as for the cooking and heating of construction sites, special personnel should be assigned to take charge of them and check them regularly; as for welding and cutting personnel, it is necessary to train them and take up their posts with certificates. Regardless of the long-term and short-term construction sites, the phenomenon of connecting and pulling electrical lines indiscriminately should be resolutely eliminated. Whether it is construction power or daily power, it is necessary to put an end to the phenomenon of "little horse pulling cart". It is necessary to ask the professional electrician who understands electrical to take charge of construction and management.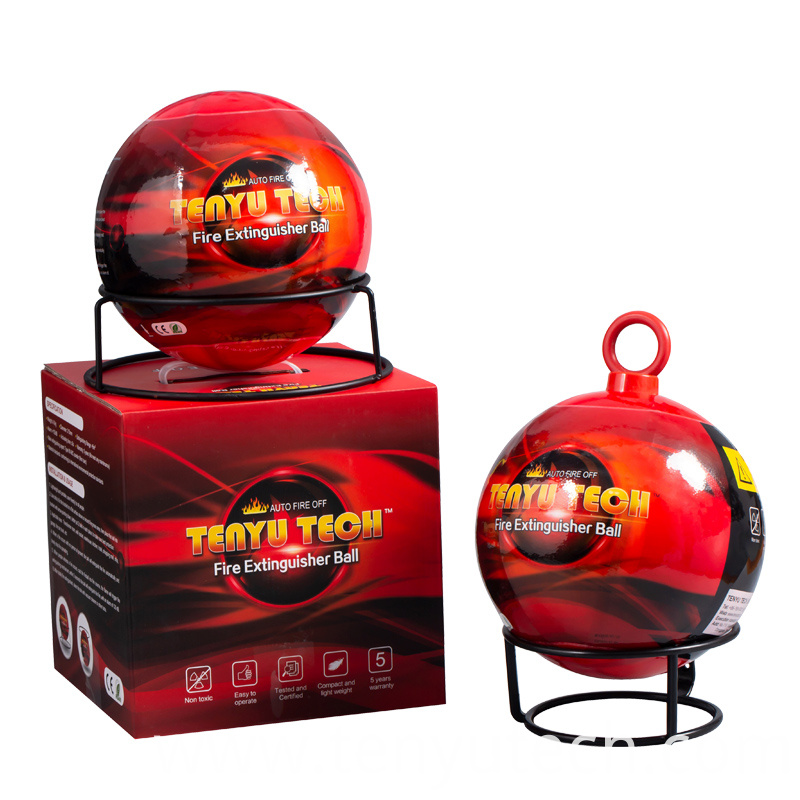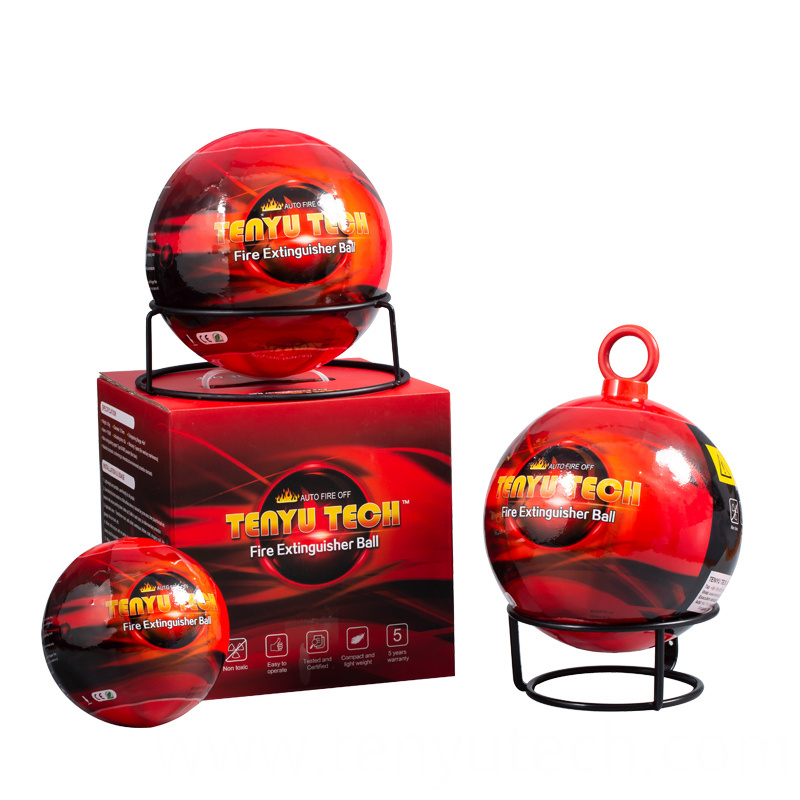 Special datas:
Product name:Auto Fire Extinguisher ball
Item #:TY-4000
Diameter:215 mm
Weight:4kg
Extinguishing Range: 9.0m³
Reaction Time: ≤ 2s
Alarm Volume:120dB
Life Span: 5-Year
Accessory:
(1) Bracket+Screw (by default)
(2) Bracket+Magnet(if specified)

Six advantages:
1、Lightweight portable: only 1.2Kg, all people can freely use.
2、Simple: simply thrown into the Fire Ball fire place or installed in fire-prone position, caught fire extinguishing can be carried out.
3、Responsive: as long as the contact flame 3-5 seconds, will be able to trigger a fire extinguishing mechanism, effective fire.
4、Alarm function: as long as the placement of the fire extinguishing ball in fire-prone areas.When the fire occurs, it will be able to produce and issue the alarm with about 120 decibels.
5、Safe and effective: no longer need to close to the fire scene, the environment completely harmless; completely harmless to the human body.
6、Warranty Validity: five years, and does not require any routine maintenance.
Note:
1, Powder extinguishing ball should be stored at room temperature, dry environment.
2, Do not deliberately throwing, ignition Automatic Fire Extinguisher.
3, Do not expose the fire extinguisher to water sources to prevent damage to the fire extinguishing mechanism.
4, Forbidden to damage, demolition.