1. It is safe and convenient, and does not need to be near the fire site. As long as the automatic fire extinguishing ball is simply put into / rolled into the fire site or suspended / fixed-point device is in the place where the fire is easy to happen, the fire can be extinguished automatically quickly when it touches the flame.
2.Light and beautiful, easy to operate. Even the elderly and children at home can easily use it. It is an indoor fully automatic decorative Fire Extinguisher. In some areas where fire may occur, first put the fixed frame of dry powder fireball device at the designated position. When a fire occurs, the flame ignites the lead wire, and the dry powder fireball device will start within 3S, so as to quickly put out the early fire!
It's very necessary to make preparations in advance. This is the characteristic of automatic fireball, a fire extinguishing product.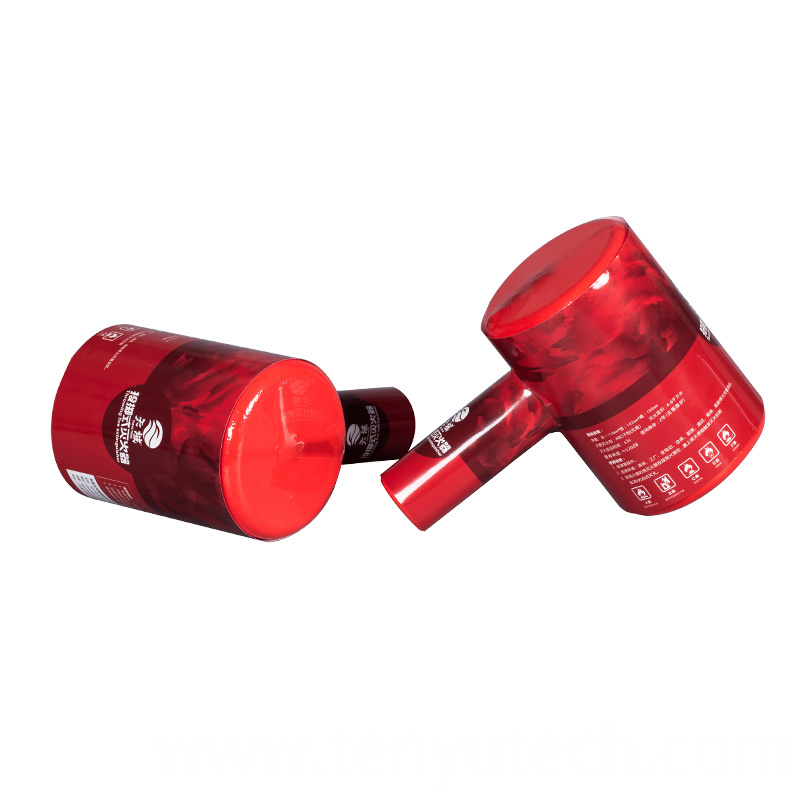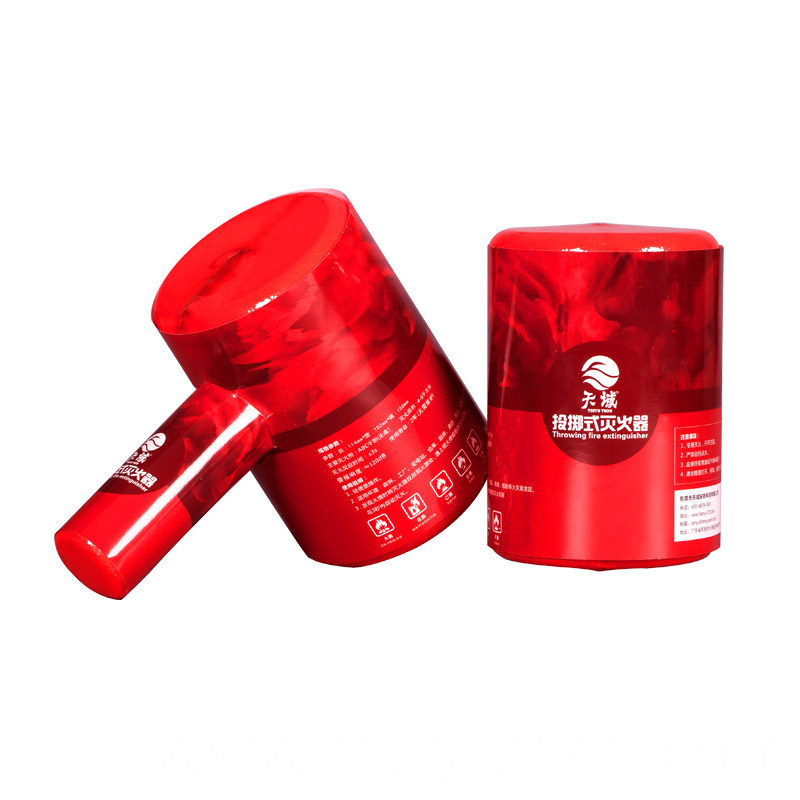 Six advantages:
1、Lightweight portable: only 1.2Kg, all people can freely use.
2、Simple: simply thrown into the Fire Ball fire place or installed in fire-prone position, caught fire extinguishing can be carried out.
3、Responsive: as long as the contact flame 3-5 seconds, will be able to trigger a fire extinguishing mechanism, effective fire.
4、Alarm function: as long as the placement of the fire extinguishing ball in fire-prone areas.When the fire occurs, it will be able to produce and issue the alarm with about 120 decibels.
5、Safe and effective: no longer need to close to the fire scene, the environment completely harmless; completely harmless to the human body.
6、Warranty Validity: five years, and does not require any routine maintenance.
Note:
1, Powder extinguishing ball should be stored at room temperature, dry environment.
2, Do not deliberately throwing, ignition Automatic Fire Extinguisher.
3, Do not expose the fire extinguisher to water sources to prevent damage to the fire extinguishing mechanism.
4, Forbidden to damage, demolition.